From a snack to a full project meal.
Let's say you have a super short project for planning your family holiday. Or your company is implementing an eighteen-month hospital patient records system with sixty team members. Pie has you covered.
We designed Pie to have the power you need, but keep the user experience fun and simple. Enterprise teams working on monster projects are human too. Why force them to use complex tools when they can use Pie to get the job done with ease. From a quick half-dozen task project to a program with multiple sub-projects, we have you covered in style.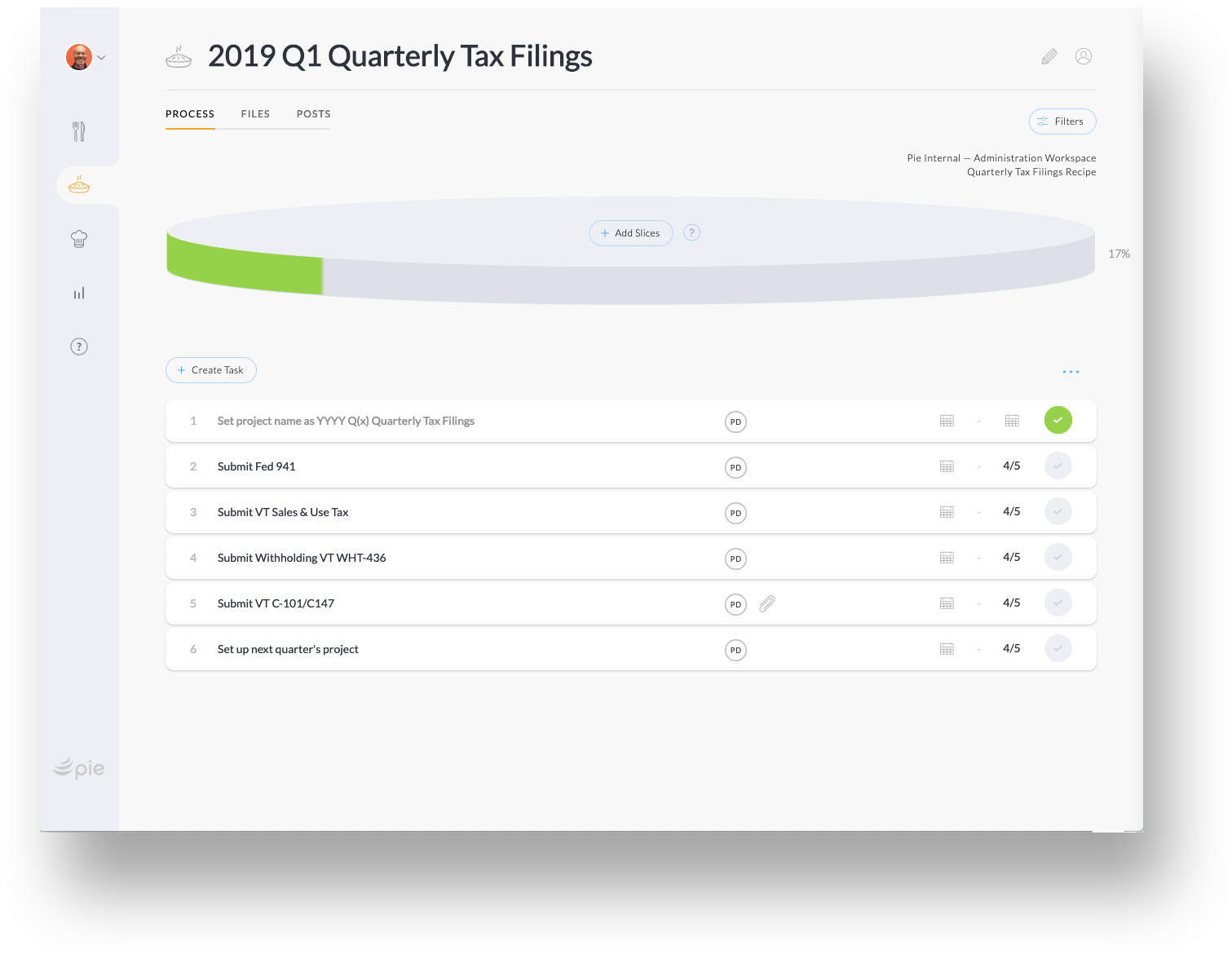 Pie is simple and visual to get a short simple project up and running in a few clicks. You can create it on-the-fly, or leverage an existing Pie recipe (project template) for repeatable processes (such as monthly bookkeeping tasks shown here). As you mark your tasks done, the pie displays a visual green bar to show how much is done.
The big meal. Slice it up for easy bites.
Pie is enterprise-ready for super large projects with thousands of tasks. We make it simple for your team to consume complexity with a breeze by slicing up the project into pie slices (phases) and process boxes (milestone buckets), tasks, and subtasks. Clicking a slice or box is like pealing back an onion.
Simple for complex portfolios.
Pie really shines for more complex projects with sub-projects ("programs"). We figured out that enterprise project and portfolio apps don't have to be big and ugly. We use "stacks" for layering sub-projects on large engagements. Years of design and development has led us to a more friendly humane app that combines power with ease of use.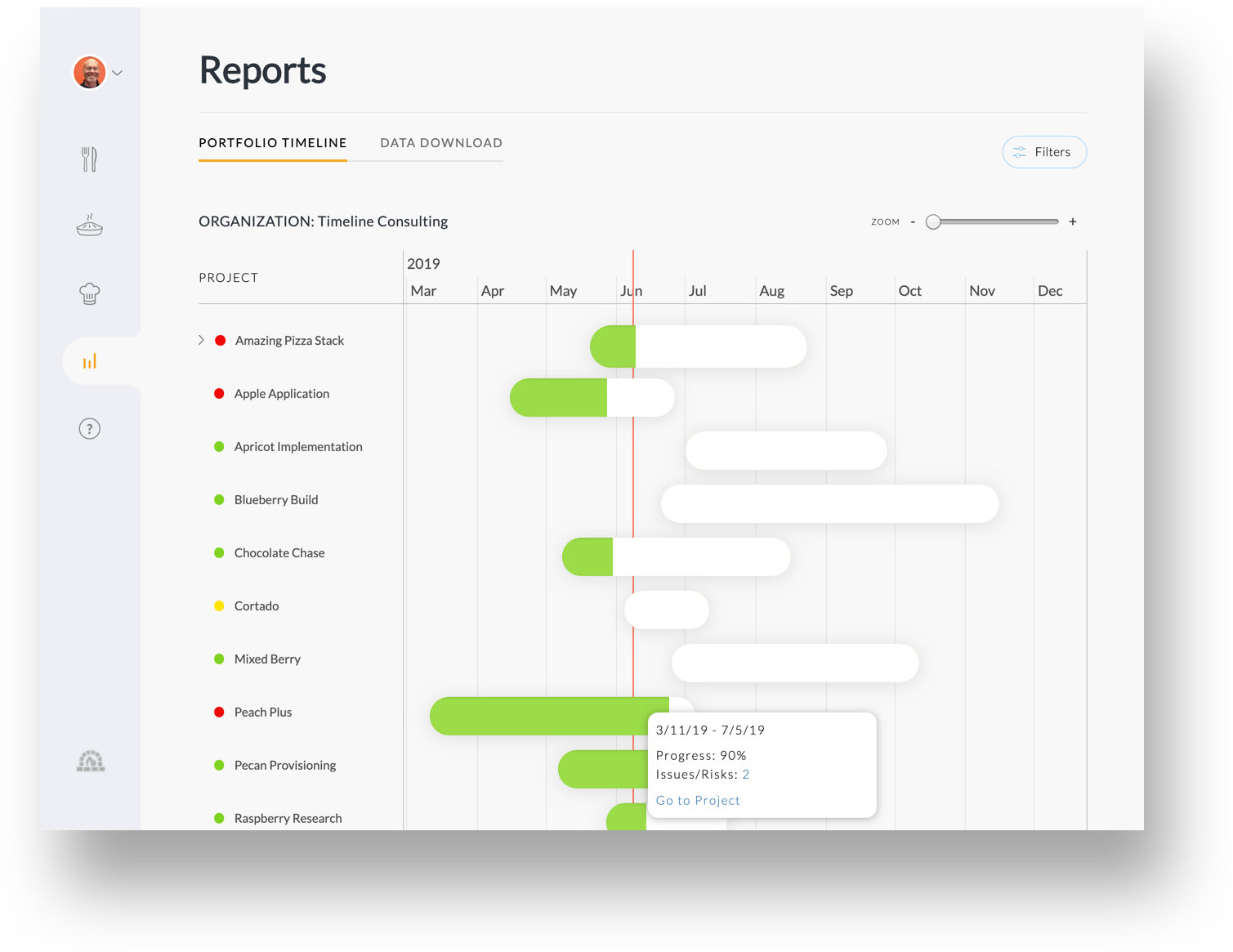 Get the big picture from the Portfolio Timeline report. See your portfolio of projects in a Gantt-style timeline view to quickly see how each projects are doing relative to a timeline. Zoom in for week or day views. Click a bar to get details and then drill down for more information.
I just ate what's on my plate.
The On My Plate feature is a one-stop shop for your tasks across all of your projects that are due this week. You can create a person task with one click or review what needs your attention for today. Drag and drop to reorder or move to another day. You can also see your message posts from this page.
Enterprise app used for buying groceries?
What? Not possible!
Well… Yes, it is. Pie may be the first enterprise-capable project management application that can even be used for your shopping list. Need to stop for groceries to pick up some ingredients for your home-made pecan pie? Try to do that with other enterprise project tools. Good luck dude!
Simple and visual for
the rest of us
Some people working with software for years may prefer lots of features over ease-of-use. Meanwhile, most of us are not so experienced with navigating complex tools, or we just don't want to. Wouldn't it be a breath of fresh air to work with a project management app that is robust enough for your complex needs, yet fun, visual, and simple to use?